Formal Charge
Sometimes there are multiple ways of drawing Lewis structures that obey the octet rule, best one can be determined by the hypothetical formal charge equation
FC = V – N – 1/2B

Where V is number of valence electrons
N is number of non-bonding electrons
B is number of bonded electrons

The correct Lewis structure of a molecule can be determined by:

When it is closest to 0
Molecular Geometries based on five and six electron domains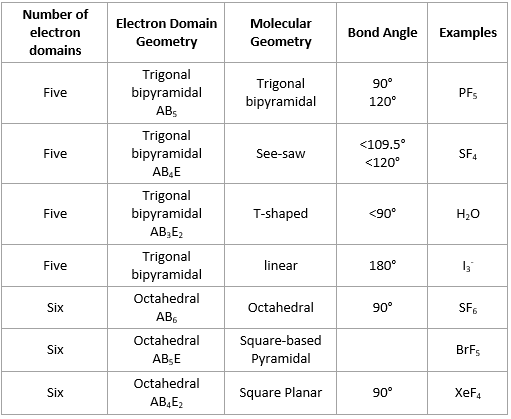 Overlap of atomic orbitals: Sigma (σ) and pi (π) bonding
Single covalent bond sharing 2 electrons is a sigma bond (σ)
Double covalent bond consisting of 4 electrons, 2 pairs, is a sigma plus pi bond (σ + π)
Triple covalent bond consisting of 6 electrons, 3 pairs, is a sigma plus two pi bonds (σ + 2π)
Delocalization and Resonance
Two or more different arrangements of electrons
The actual bond length is between them
Both Lewis structures are resonance forms and contribute to structure called resonance hybrid
Dashed curve conveys delocalization
Delocalization is a quantum mechanical model to describe pi bonding in a conjugated system
Conjugated System is a molecular entity whose structure can be represented as a system of alternating single and multiple bonds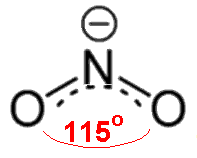 Ozone Depletion
Ozone is a bent molecule with bond angle 116.8°
It has a resonance structure
UV light radiation from the sun is very high in energy and is able to break the oxygen to oxygen bonds in ozone.
In the stratosphere, ozone absorbs over 95% of UV radiation from sun. It under goes homolytic fission and converts UV radiation to heat.
Chlorine atoms are produced in the reaction of a chlorofluorocarbon (CFC) with UV light. These also undergo homolytic fission and the chlorine radicals attack ozone molecules. Thus depleting the ozone layer.